Best hotel in Tortuguero, Costa Rica
A paradise in the middle of the Costa Rican nature
Tortuguero is one of the most extraordinary places on Earth, and Manatus Hotel is the best lodging option to enjoy all of its natural beauties in a peaceful and comfortable environment.
Book at the best hotel in Tortuguero and enjoy a marvelous stay having the best of both worlds, the exotic and wildlife of Tortuguero, with the luxury and comfort of Manatus Hotel!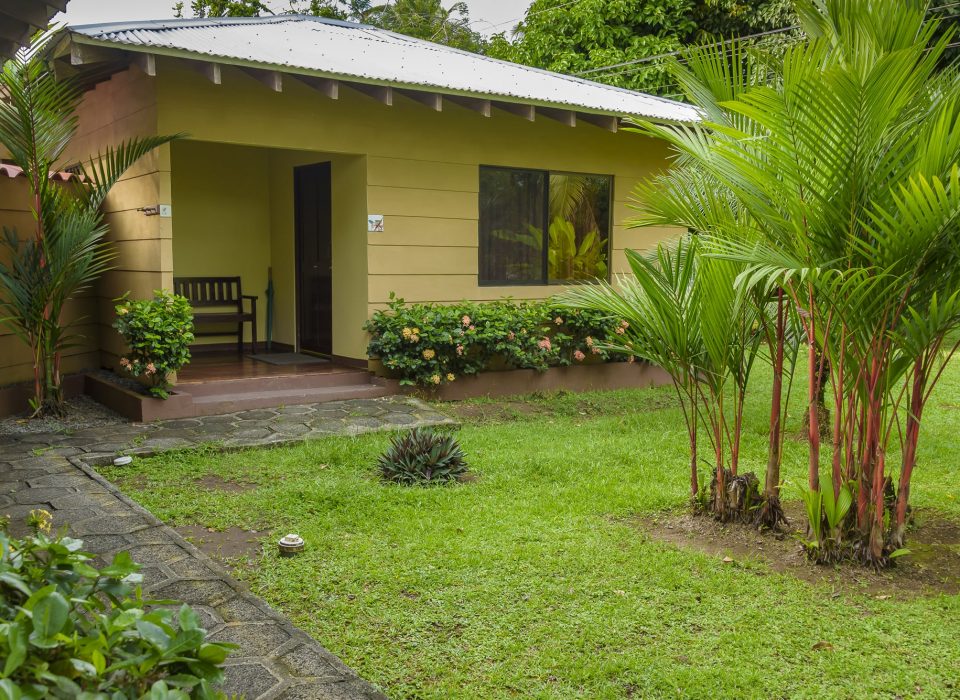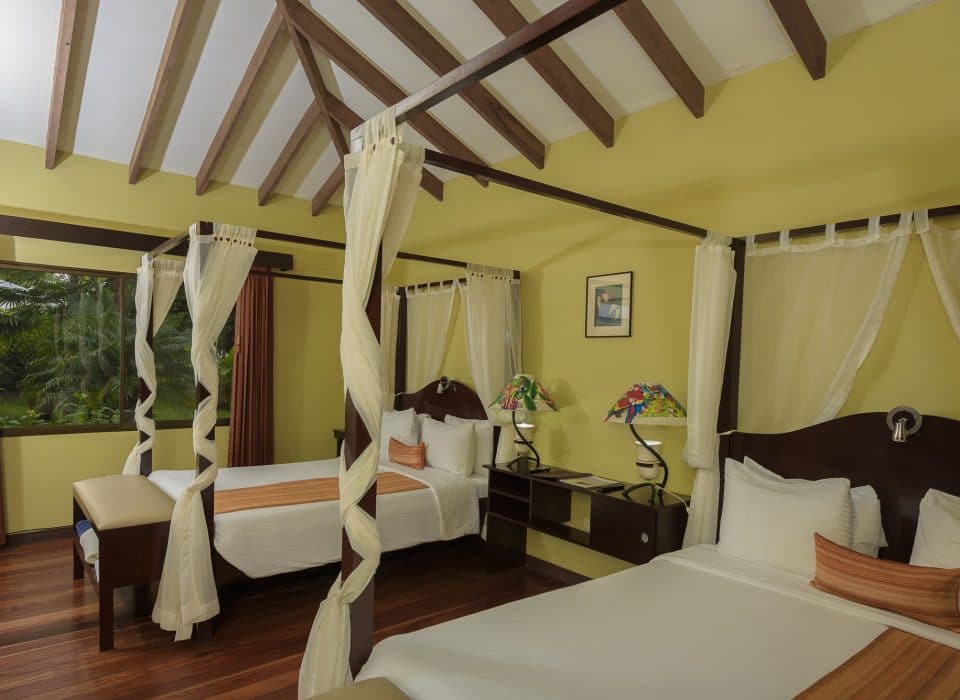 ROOMS
12 fully equipped luxury rooms designed with an extraordinary sense of peace and comfort. We are the only hotel in Tortuguero with A/C and cable TV.
Our luxury rooms are actually big bungalows surrounded by nature.  Their interior decoration makes an exquisite combination between good taste and comfort of a luxurious hotel, with the rustic environment of the area.
MORE
GOURMET RESTAURANT
Enjoying a full a la carte restaurant is not a common trait in Tortuguero. Most part of the hotels of the area have a buffet type limited food offer.
On the other hand, our Ara Macaw Restaurant will delight your senses with
its Afro-Caribbean fusion menu included in your rate.
Enjoy our Costa Rican Caribbean dishes such as the "fruta de pan", the rice and beans, or the great variety of seafood included in our a la carte gourmet menu.
MORE
TOURS
Elevate your adventure tours and activities in Tortuguero to the next level. Eco-friendly electric boats, outstanding guides, VIP service. ​​​​​​​Live a once in a lifetime natural experience.
During your stay at Manatus Hotel, you can enjoy many adventures that will make of your trip to Tortuguero an unforgettable vacation.
Watch the amazing show of the hatching and nesting of the sea turtles, make a tour across the water channels and discover the rich nature of the area, travel through the air on top of the trees on a zip line, or practice sports fishing in one of the hot spots for this sport in the world.  All of these is possible during your vacations in Tortuguero!