It is no secret that Tortuguero is full of wildlife. It is one of the reasons why so many nature-loving travelers flock to this outpost, only reachable by boat or plane. Immersion in nature at its best is one of its greatest attractions as well as great, boutique hotels like Manatus Costa Rica.  With so many animals making the water canals of Tortuguero their home, let´s showcase the 5 Amazing Animals you will find in Tortuguero.
Come prepared to see most probably 4 of the 5 as one is very elusive and prefers to remain in the deep, dark waters.  From swinging off the tree branches high up in the rainforest canopy to sunbaking on the water canal banks motionless yet wary, Tortuguero has wildlife galore for spotting and enjoying.
Manatus Costa Rica sits on the edge of the water canal of Tortuguero and brings you the very best of VIP service with its fully equipped luxury rooms designed to give you comfort and convenience.  Connect to the surrounding water canals and wildlife sanctuary of Tortuguero with signature tours where wildlife spotting is a highlight of the adventure.
1. Red-Eyed Frog
This small yet beautiful species of Costa Rica is one of the symbols most commonly used to represent the richness of Costa Rica´s biodiversity and nature.
This beautiful large red eyes and vertical pupil frog, with an intense lime green colored body, yellow or orange stripes on its side, and blue or purple front extremities. They reach sizes between 4 and 7cm long and are nocturnal.
During the day, the Red Eyed Frog does a very good job and camouflages on the underside of the rainforest leaves showing only the green part of the body. This means the bright colors are hidden.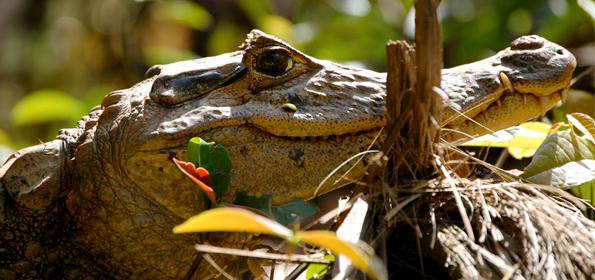 2. Crocodiles
Tortuguero is home to the American Crocodile, the largest of its species along with the saltwater croc. Reaching up to 16 feet long and can weigh in between 800-1200lbs, the Tortuguero crocodiles are easily spotted as they lay next to motionless on the sunny banks of the canals.
They are very territorial and thanks to their tolerance to saltwater, crocodiles can be found in many ecosystems as long as there is lots of sunlight to maintain and regain their body temperature and energy for hunting.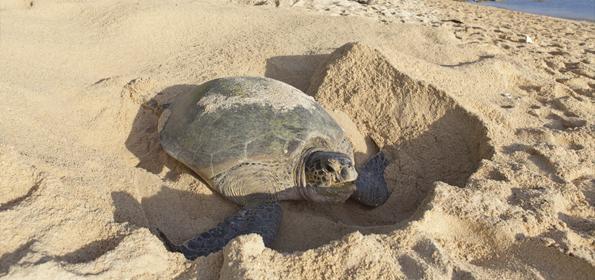 3.Sea Turtles
Tortuguero is where many sea turtles come to lay their eggs year after year. This is called the arrivals or in Spanish, the "arribadas". From July through to October, thousands of green turtles journey up the Tortuguero beaches and slowly but surely, dig their nests and deposit their eggs. With methodic precision, they then bury the eggs and make their way back down to the ocean never to see their offspring again.
Years later, those sea turtles that reach reproduction age, will return to this same beach to lay their eggs. It is still not known how the sea turtles do this but that is part of the beauty of nature and its mysteries.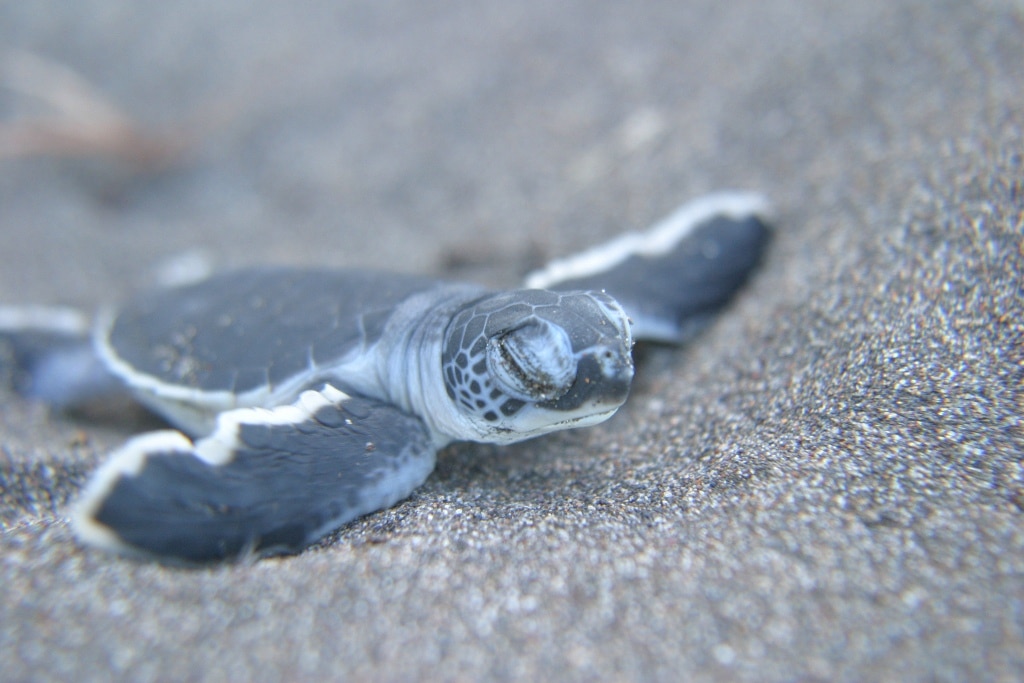 4. Manatees.
These mermaids of the waters live in the dark waters of the canals of Tortuguero, but they are very rarely seen. They are very shy and prefer to remain out of the limelight.  These sea cows can reach up to 3 meters and weigh in at a ton, so they do a very good job of keeping themselves hidden.
Manatus Costa Rica has designated the Manatee as its ambassador and works in collaboration with the Manatee Conservation Foundation to raise awareness and educate people about this elusive gentle water dweller.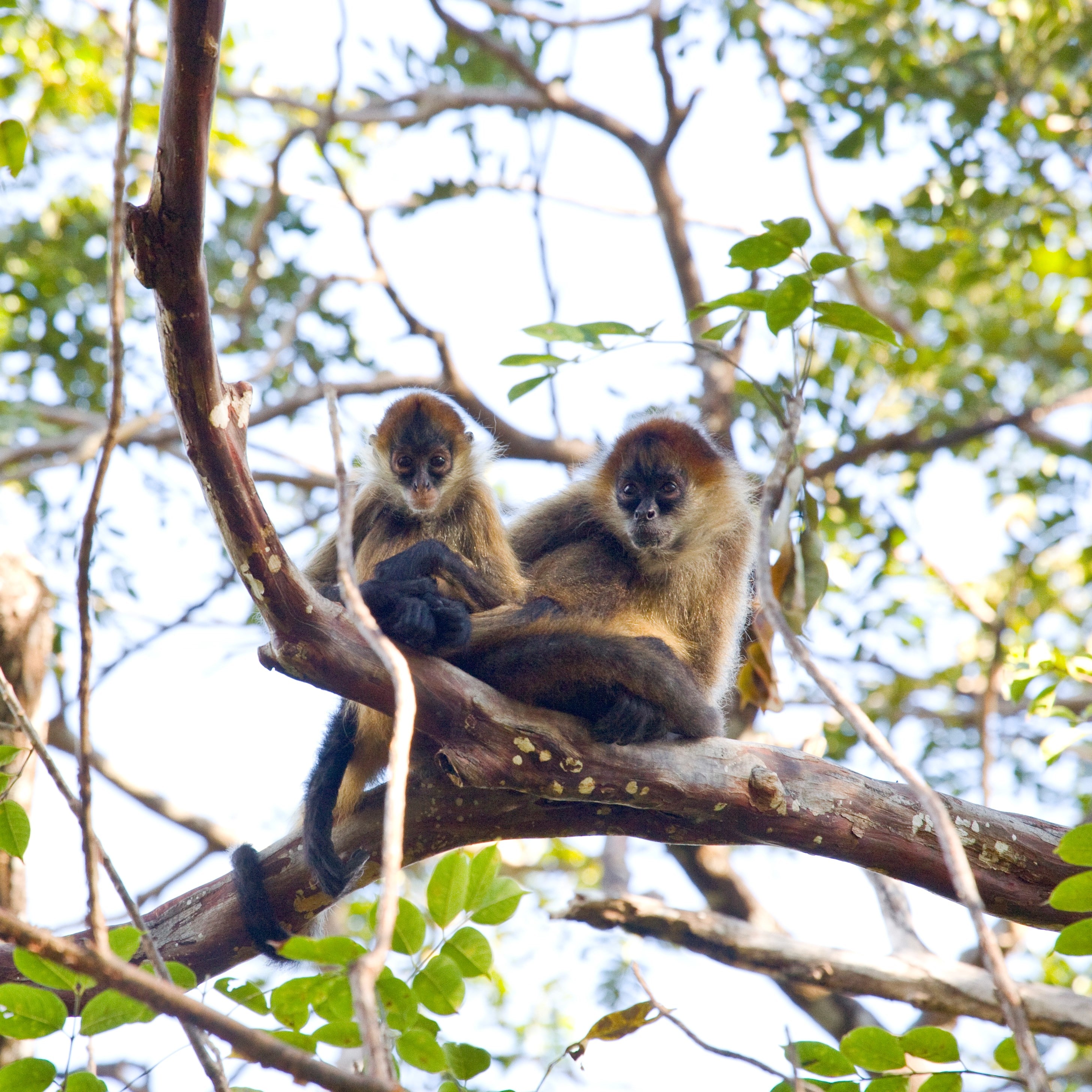 5. Monkeys
Tortuguero is home to three monkey species, the Howlers, the white-faced, and the spider monkeys.  While the first two can be spotted in many parts of the country, especially on the coastal lowlands, the spider monkey is not so easy.
The Spider Monkeys are the largest of the four monkey species in Costa Rica and they are long-limbed and are brown-orange colored. While larger in size, they are also very agile so when you see them moving in the rainforest canopy, check out their powerful tails that act as an additional limb.
Tortuguero is a nature lovers paradise and Manatus Costa Rica looks forward to sharing its beauty and surprises. These are just 5 amazing animals of Tortuguero. Come and see hundreds more. Manatus Costa Rica belongs to the exclusive Enchanting Hotels collection.