Accessible only by air or water, this bustling little village seems taken from a fantasy fairytale. Its colorful streets and preservation culture make it a magical experience for visitors.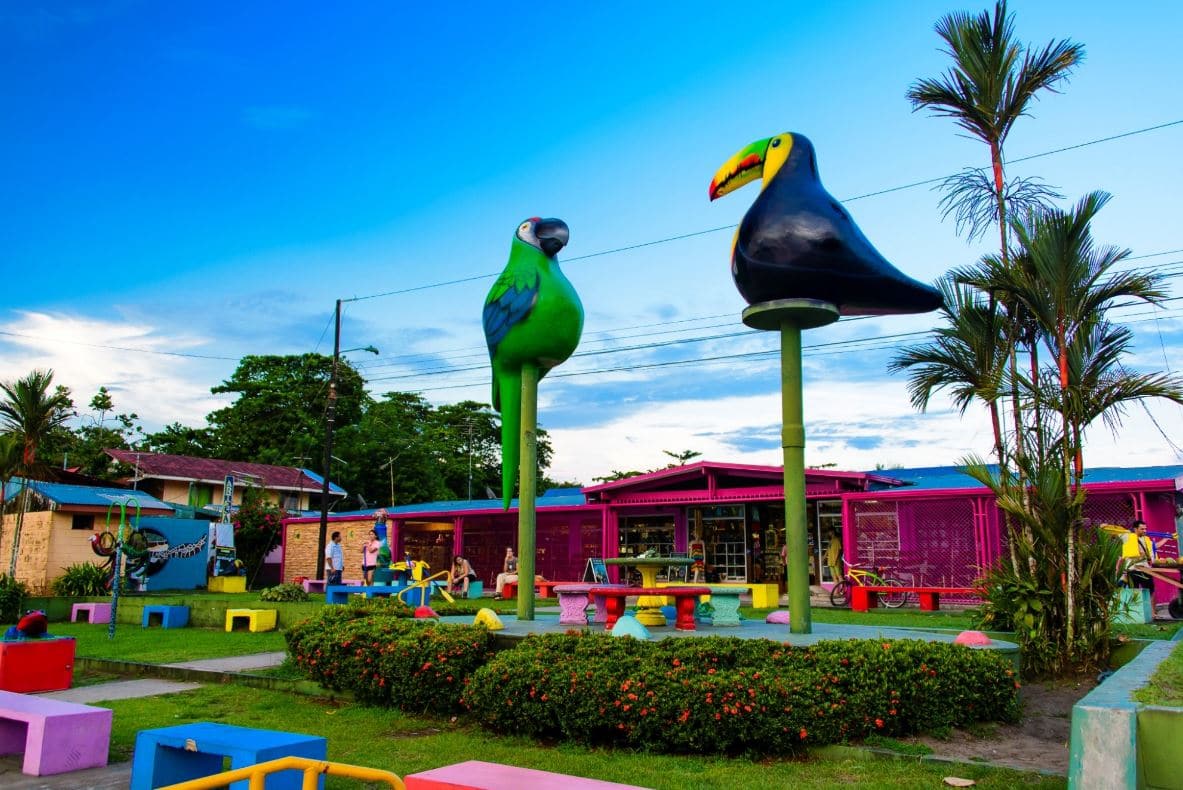 Article by Ana Laura González
During your stay at Manatus Hotel, you'll be able to take the tour to explore this little town. The experience starts with a boat trip down the canals. While the water channels go deeper into the amazing tropical forest, will bring you closer to green landscapes and nature at its best.
After enjoying the fascinating natural marine canals and the wide biodiversity you'll get to Tortuguero Village. This small town in the Caribbean of Costa Rica is surrounded by Tortuguero jungles, rivers and beaches. No cars are in town, and most of the people get around on bikes or walking since the town basically consists of one street.
The lack of huge buildings, the noise of the cars in the cities and smoke, is the key to enjoy nature at its best Here you'll feel away from pollution and stress and truly connect with pure life and nature.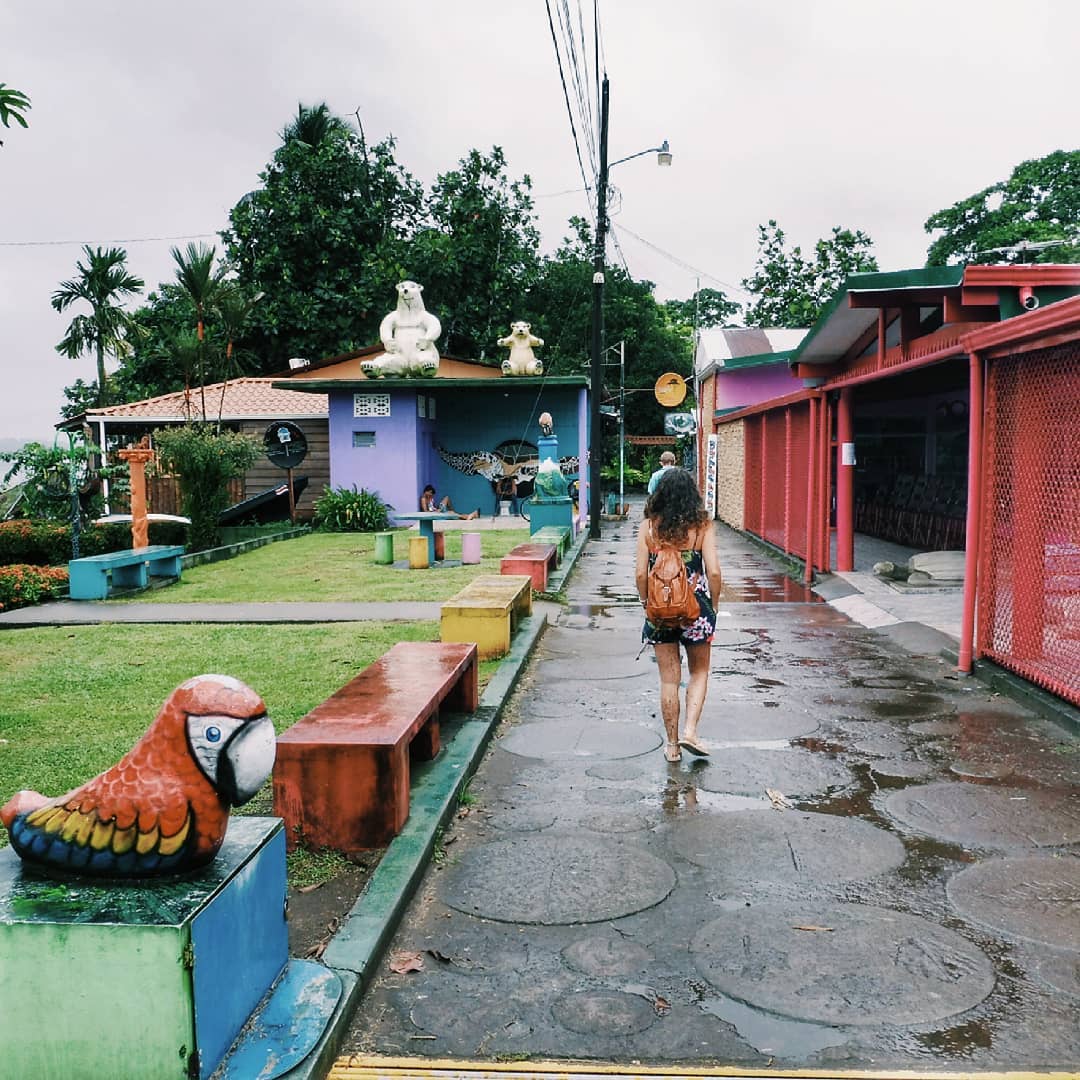 The small community of Tortuguero is the ideal place to learn about an ecotourism and preservation culture. It's beautiful surroundings and wildlife are worth preservation, that's why they have a recycling center to ensure responsible trash management.
Tortuguero is one of the rainiest and humid areas of the country. Here, you can find the canals, used by residents and tourists to navigate. This natural system is the habitat of turtle's species, manatees, reptiles, and a variety of shellfish and freshwater fish, among many others. Its incomparable biodiversity makes of Tortuguero one of the richest natural places in Costa Rica and the world.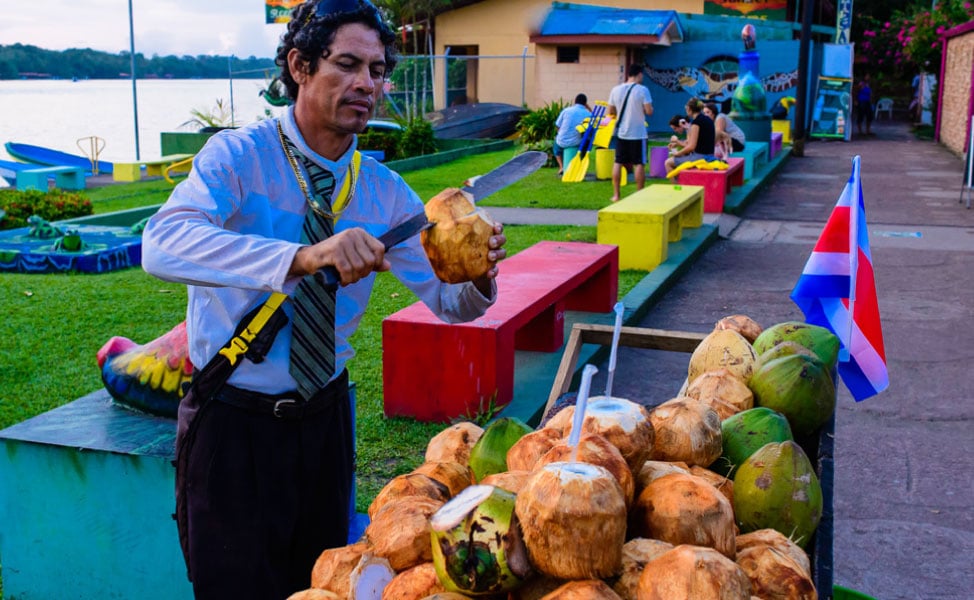 This charming Caribbean town is unique. Their meals, lifestyle, the conservation culture, and traditions of the community are beautiful; for these reasons is a mandatory destination when you visit Costa Rica.
Discover the magic hidden in the colorful Tortuguero Village, get a taste of Afro-Caribbean culture and their preservation philosophy.