So, we are dreaming of traveling and all the fantastic places the world has to offer. Travel will change and we will want to not only relax and feel the outdoors and nature up close, many of us will want to visit places which aren´t overflowing with people.  For a lot of us, this new sense of "Post COVID-19" freedom travel should be unbelievable and unforgettable.  Welcome to Tortuguero Costa Rica dear readers and fellow travelers!
While the human world is in lock-down in varying degrees around the world and we are learning to live differently and see the world from new perspectives, there is a new appreciation for the gift of life and its fragility.  This new way of human life has opened new opportunities for the non-human species of this earth with their new-found sense of freedom. For other animals, it is life as usual including the amazing sea turtles that nest at Tortuguero in beautiful Costa Rica.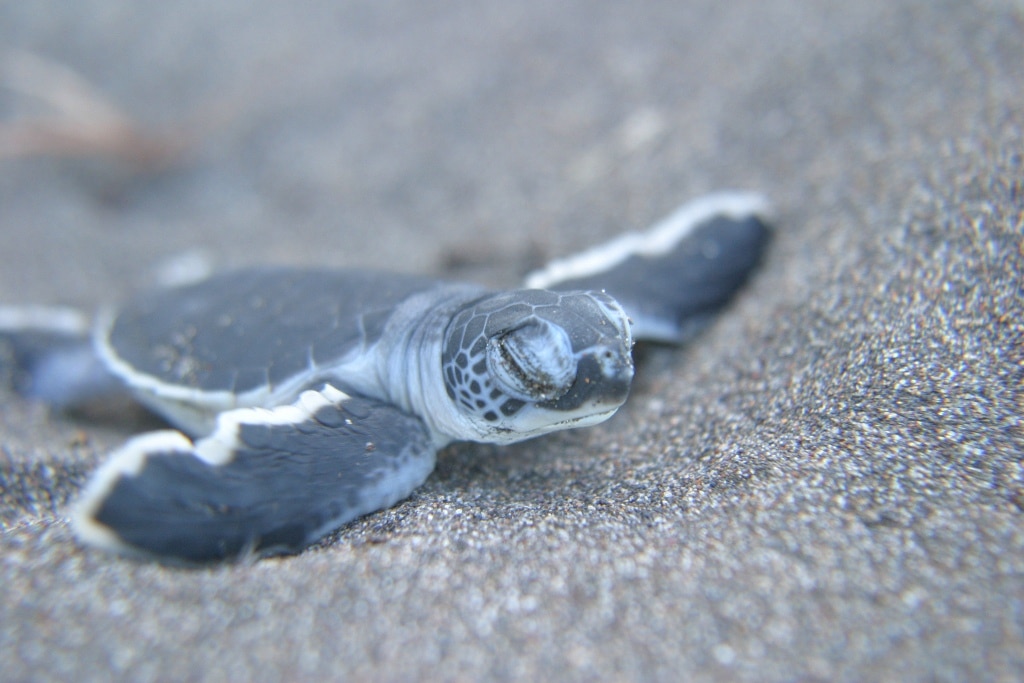 Life as usual for the Tortuguero Sea Turtles
The sea turtles continue to roam the seas and the oceans unbeknown to what is happening on the earth.  Wouldn´t we like to be a turtle at the moment!?  For many turtle species, this time of year is leading up to an important time for the thousands of turtles that will end up laying their precious eggs in Tortuguero creating the next generation.
There are four sea turtles that make the long stretch of beach at Tortuguero their nursery. This wild yet spectacular coastline is the chosen nesting grounds of the Green, Leatherback, Loggerhead and Hawksbill turtles.  With geo-reference precision, these prehistoric animals return to the same beach where they started their precarious studded lives years before.
A number of the sea-turtle are on the endangered species lists thanks to over-hunting and habitat destruction so it is reassuring that the Tortuguero turtles are safe when it comes to nesting as their beach is part of the Tortuguero National Park of Costa Rica. Did you know 25% of Costa Rica is part of the protected areas system? The Tortuguero National Park is a real treasure and not only a sanctuary for turtles but for many other amazing animals that you will be able to see when you visit Tortuguero!
So, as you are sitting at home, dreaming of your next travels, we want you to think of Tortuguero, Costa Rica and why not enjoy the heart-stopping nesting and/or hatching of these beautiful animals while you are here.  The great thing is that the nesting and hatching occurs between July and early October so for travel plans later in the year, treat yourself to something truly incredible to celebrate!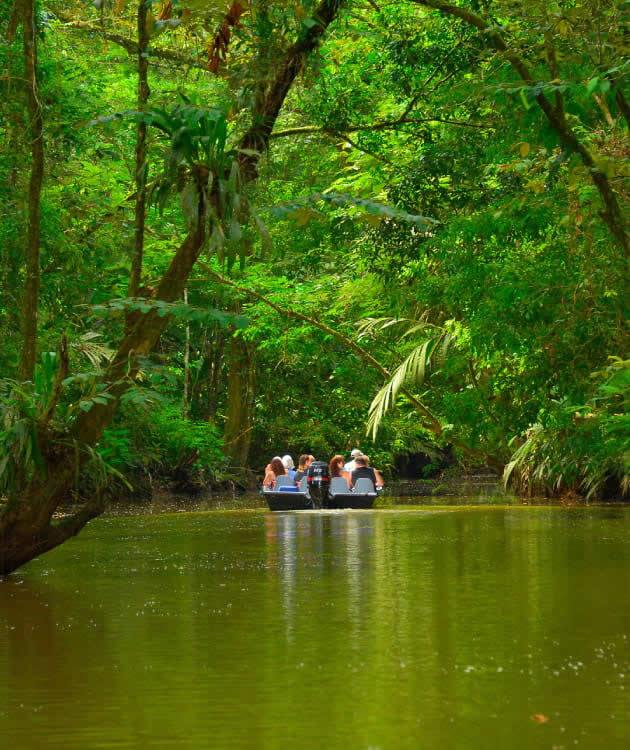 Tortuguero is for all ages
One of the fantastic things about Tortuguero is that it works for all traveler types too! So, if your first trip after getting the all clear post COVID-19 is alone, with your partner, with children or with a multi-generational mix, this destination will not disappoint! The mix of close to nature experiences, eco-tourism, relaxation and unique opportunities to see animals like sea-turtles, sloths, monkeys and wary crocodiles as you explore the water canals is a hit for everyone!
Manatus Costa Rica is definitely your go-to place in Tortuguero during your freedom adventures.  It is the best boutique hotel on the water canals and offers and eco-luxury stay while exploring this northern Caribbean corner of Costa Rica.  You will also delight in gourmet food that specializes in Afro-Caribbean cuisine at the best restaurant in Tortuguero.
You will also enjoy some great tours as part of your room rate.  This means you not only get a great night's sleep in your beautifully appointed room in the jungle, you will also explore the rainforest laden water canals and visit the Tortuguero National Park. This in itself is an amazing vacation but if you visit during the sea turtles nesting and hatching season, you can also be witness to this unforgettable natural phenomenon. Make that first trip away really worth it!
Costa Rica checks many freedom travel boxes!
During difficult times like the ones we are living at the moment with COVID-19, it has brought out the very best in many people. The sense of solidarity and lots of big hearts are everywhere and it means that many businesses and hard-working people have been able to receive help in it´s different forms.  The tourism industry has been one of the hardest hit and Tortuguero has been too.
This small community lives on tourism thanks in part to its seclusion. By visiting this unique corner of the world, you will not only have a great time, you will also be helping Tortuguero continue to be one of the most exciting places to visit in Costa Rica.  And let´s be honest, Costa Rica checks a lot of freedom travel boxes when it comes to travel and even more so nowadays Post COVID-19
So, whether you had postponed your original travels or are looking to makes those travel dreams come true, Manatus Costa Rica, a member of the exclusive Enchanting Hotels collection of eco-luxury boutique hotels in the most beautiful parts of Costa Rica looks forward to hearing from you! Come and see for yourself!