Welcome back Manatus Costa Rica, the best hotel in Tortuguero! We are so excited that after months of hiatus due to the pandemic, this wonderful hotel re-opens its doors on the 1st July 2021 to welcome our loyal guests eager to experience the amazing Tortuguero experience. It has been a while, so why not refresh our memories with 5 reasons why Manatus Costa Rica is the best hotel in Tortuguero!
Tortuguero is one of those unique and truly unforgettable places in this world and of course Costa Rica.  In seclusion and only reachable by boats that ride through the winding water canals with lush rainforest and vegetation on their banks.  This incredible ecosystem is home to a myriad of animals including birds, crocodiles, monkeys, and even the elusive felines.  This is a nature-lovers paradise.
When Costa Rica closed its borders in March 2020 to face the onset of the global pandemic, tourism came to a standstill sending the tourism sector into survival mode. While some companies decided to cater to the local tourism market, others decided to remain closed until the international tourism market began to make its presence felt. This was what Manatus Costa Rica decided to do.
July 1st, 2021 is an important day for Manatus Costa Rica and Tortuguero. 
So let´s refresh our memories on why Manatus Costa Rica is the best hotel in Tortuguero to stay at during your travels to Costa Rica and this little corner of the country that never disappoints and always leaves you in awe of its beauty.

1.Gourmet Restaurant
Manatus Costa Rica boasts the best gourmet a la carte restaurant on the canal! A world-class menu inspired by the local Caribbean flavors and spices is the star of the Ara Macaw Restaurant.  You will enjoy an array of dishes inspired by the Caribbean ingredients and created by the talented team of chefs and cooks that love what they do.
The Ara Macaw Restaurant and its Morpho Bar are open-air spaces with views of the water canal, the pool, the sunsets that light up the sky, and the beautiful tropical gardens that grace the property.  So, not only is the food amazing, but you will also be able to enjoy the beauty around it.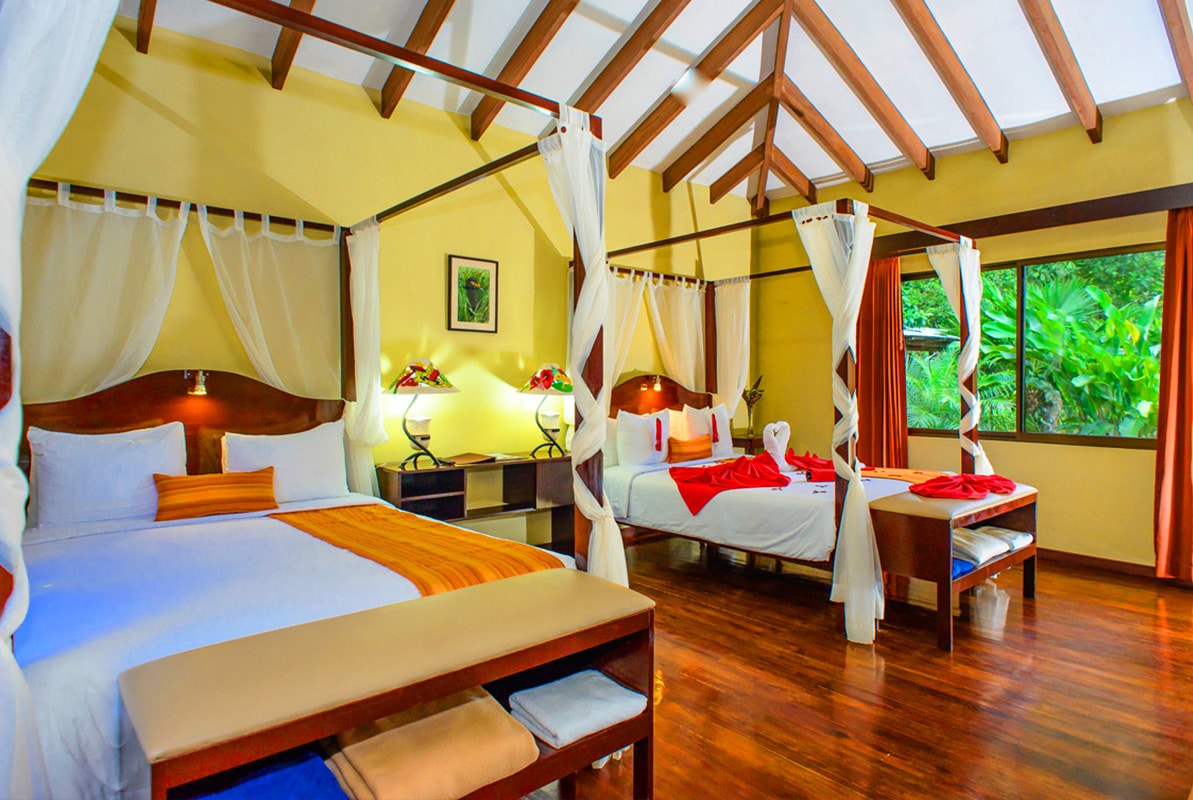 2. Luxury Suites
Considered as "cozy rooms designed to feel the energy of nature" is the perfect description of these beautifully appointed suites that are spacious and inviting.  This is the way to do luxury in Tortuguero and Manatus Costa Rica has thought of it all.
With A/C, hot water, cable TV, mini-bar, and WIFI in each room, after a day out in nature, relax in your cool, refreshing suite to recharge and enjoy your fully equipped luxury room.  These rooms are perfect for a romantic getaway in nature too.
Your private space also has an outdoor private patio with a shower, a private terrace with seating, and a beautiful bathroom with hand-painted sinks.
3.All-inclusive rates
The Manatus Costa Rica rate structure means that you don´t have to worry about adding additional services to your bill.  Your room rate includes:
3 meals
For 2-night stays, a tour to the town of Tortuguero and the canals of the National Park (entrance fee not included)
For 3-night stays, 2 tours to the canals of the National Park (entrance fee not included) and a tour to the town of Tortuguero.
Sit back and focus on the Tortuguero nature-rich experience while immersed in the special touches that Manatus Costa Rica does so well.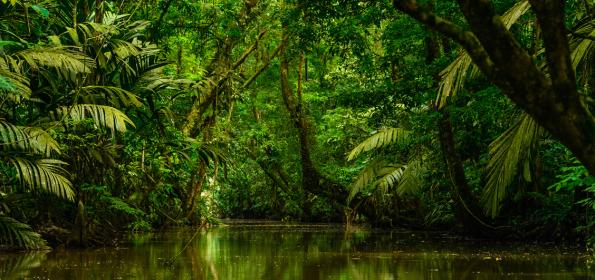 4.Tours
With an expert crew of naturalist guides, Manatus Costa Rica not only has the tours included in your room rate but there are also a host of other tours you can enjoy while staying in Tortuguero.
In the tour portfolio, you can also choose from the following tours during your stay:
Morning and afternoon boat tours
Twilight Tour
Kayak Tour
Night Turtle Nesting Tour (seasonal)
Ziplining Tour
So many possibilities to enjoy some close-to-nature experiences.
5. Sustainable practices
We are all in this together and Manatus Costa Rica believes we should do every little thing we can do to implement sustainable practices in tourism.  With a commitment to sustainability and preserving the delicate ecosystems that you will find and enjoy in Tortuguero, Manatus Costa Rica invites its guests to be part of the movement.
Some of the initiatives that Manatus Costa Rica has implemented include:
Biodiversity conservation policies
Minimizing pollution
Responsible waste management
Responsibility in the use of natural resources
Water and energy saving
So, you now have 5 reasons to stay at the best hotel in Tortuguero, Manatus Costa Rica. After a rest, its doors are ready to re-open with the characteristic hospitality, fantastic food, and beautiful suites that have made it the best place to stay in Tortuguero.  Send us an email or give us a call to make your reservation. See you soon for your vacation in Costa Rica.