Tortuguero is one of those places in the world that deserve to be visited. You see, Tortuguero is a natural paradise to be explored and enjoyed but people of all ages who would like to see nature up close.  Also, how a community has been able to thrive in seclusion to become such an important eco-tourism destination for nature lovers.
Tortuguero is located on the northern Caribbean Sea coastline of beautiful Costa Rica. It is made up of a series of natural water channels that snake and wind along the tropical lowlands until they reach the open sea. It is a place of contrasts, of wildlife, of jungles and with amazing places to stay like Manatus Costa Rica, the best hotel in Tortuguero.

Climate to be enjoyed!
Tortuguero is warm and humid all year round with average temperatures between 70 – 90° F.  Days are warm while evenings are a bit cooler. No need for sweaters here!
Due to its location, Tortuguero is the epitome of tropical so rain is normal and part of the daily landscape.  September and October are traditionally drier than the rest of the year while July is the rainiest month.  If you come in November or December, this is the "coolest" time of the year but at around 70°F, light clothing is still perfect!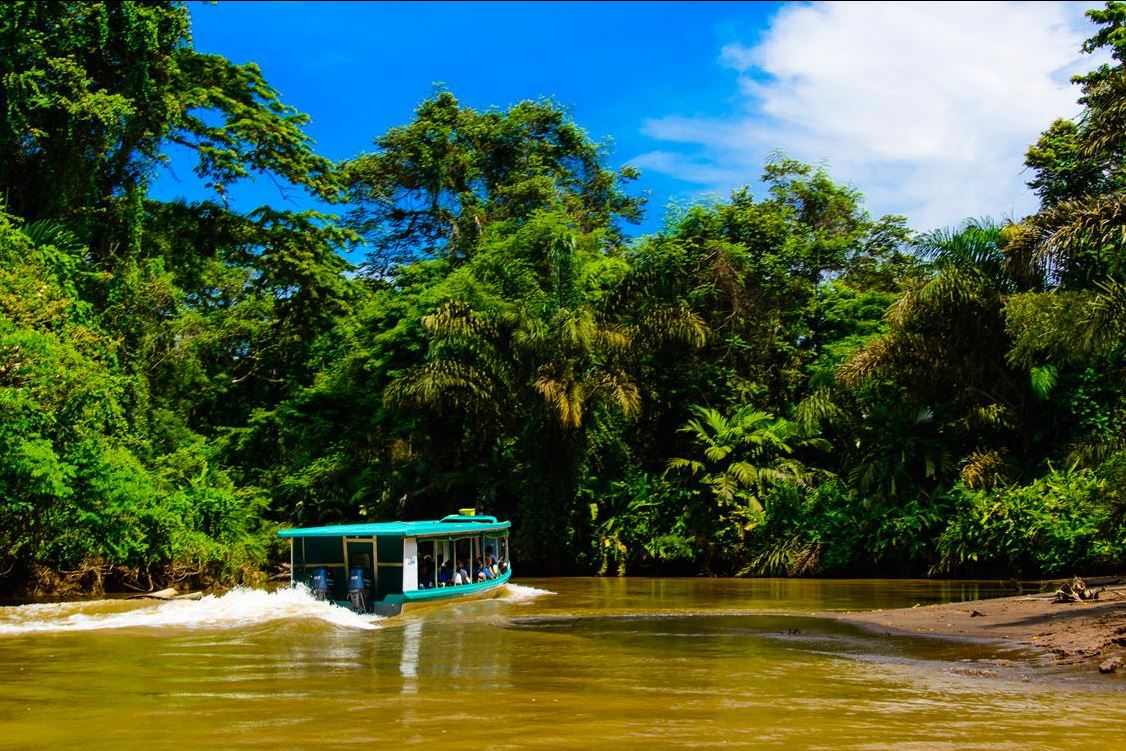 Vegetation in Paradise
You literally at sea level while in Tortuguero as it is located on a low alluvial floodplain that extends inland. The famous black-water canals wind through the plains to create the unique natural landscape that makes Tortuguero so special.
Tortuguero has three types of forests: very humid tropical forest, humid premontane forest, and humid tropical forest.  Canopy trees can reach up to 60m in height and the multi-layered forests border the canals offering refuge to a diversity of wildlife that is one of the highest in Costa Rica.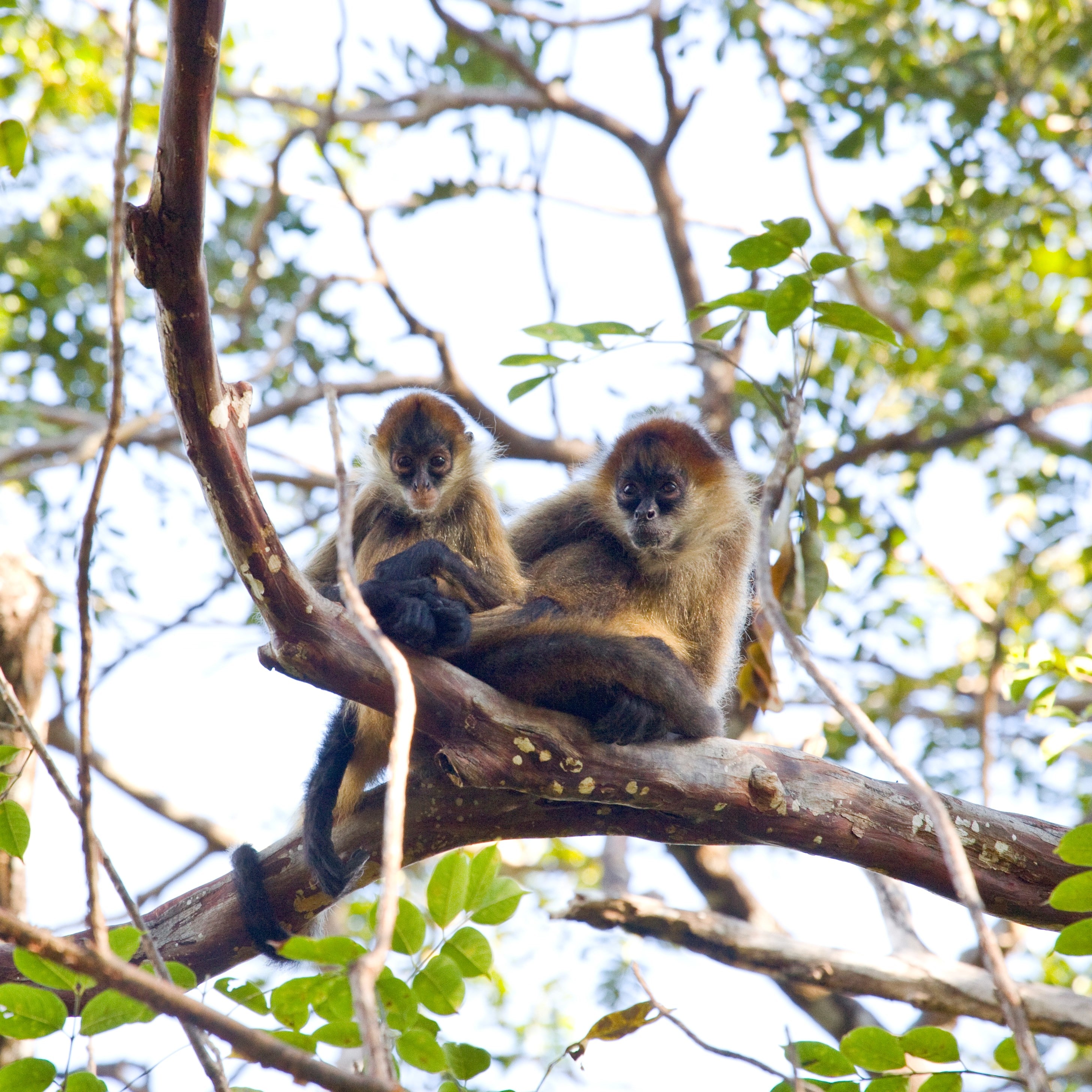 Wildlife
Where do we start? Tortuguero is a wildlife lovers paradise.  The last count was:
57 species of amphibians
111 species of reptiles
60 species of mammals
300 plus species of birds live in Tortuguero permanently or partially.
With the diversity of wildlife, Tortuguero is the perfect photography lover's dream destination as during your travels through the water canals, the animal spotting opportunities are endless at all levels, in the water, on the banks, and in the trees.
So, come prepared to see sloths, caimans, howler, white-faced and spider monkeys, jaguars, egrets, herons, anhinga's, iguanas, and you may even be lucky to spot the ultra-shy and endangered manatee.  Manatus Costa Rica is actually named after these rare animals that prefer to remain in the shadows and underwater.
The species that deserves a paragraph to itself is the turtle.  February through October are nesting and hatching season for the green turtle, hawksbill, loggerhead, and the giant leatherback. It is only natural that Tortuguero would be named in honor of this wonderful animal that is endangered.  Fortunately for these animals, much of Tortuguero is a national park so their nesting grounds are protected guaranteeing the reproduction process a higher possibility of reaching its term with the hatching of hundreds and thousands of Costa Rican sea turtles.
Manatus Costa Rica includes a guided tour to the Tortuguero National Park in the daily rate so your visit to this iconic protected area that was declared so over 50 years ago. It has only grown in size since that time which is fantastic news for the many species of flora and fauna that can live and grow freely.
Manatus and its expert team of guides will show you around the Tortuguero National Park during your stay at Manatus.  Explore the canals and the creeks that wind up and down the coastal lowlands and have lots of opportunities to see lots of animals and birds.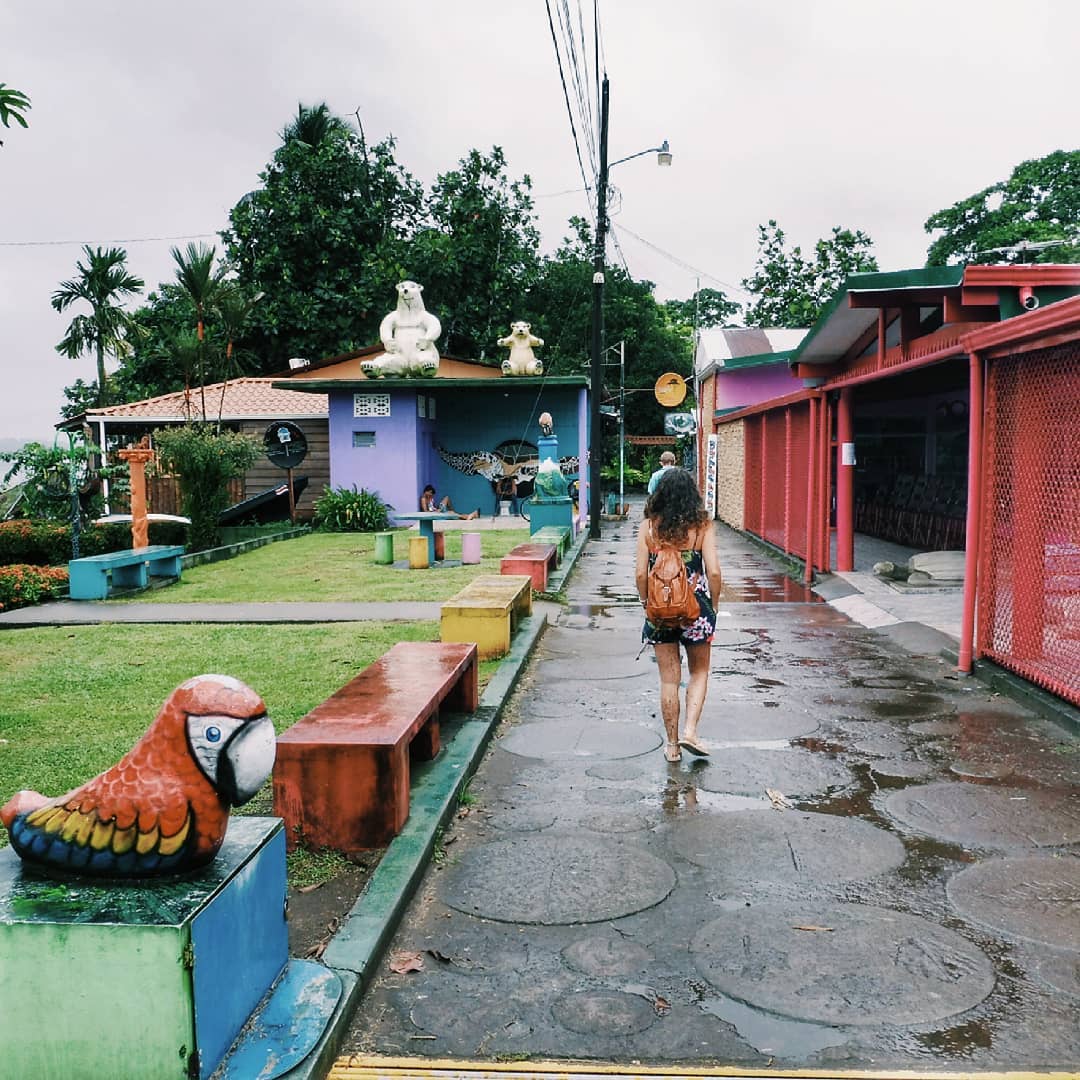 Tortuguero Village
Another tour that Manatus will take you on and that is included in your daily rate is a visit to the iconic and colorful town of Tortuguero.
As there are no cars in Tortuguero, your main form of transport is a boat that will take you up and down the canals. Once on dry land, walking and maybe a bicycle will be the way to get around.
Tortuguero is colorful, vibrant, and friendly so enjoy the walk down the main walkway that runs up and down the town.  Do some shopping or try some local Caribbean inspired food and drinks while you are there.
Manatus Costa Rica will be re-opening its doors on the 1st March 2021 and is taking reservations now for your nature-filled vacations to Tortuguero.  With its gourmet Caribbean-inspired restaurant, beautifully decorated rooms, and stunning tropical gardens, Manatus Costa Rica awaits your visit!